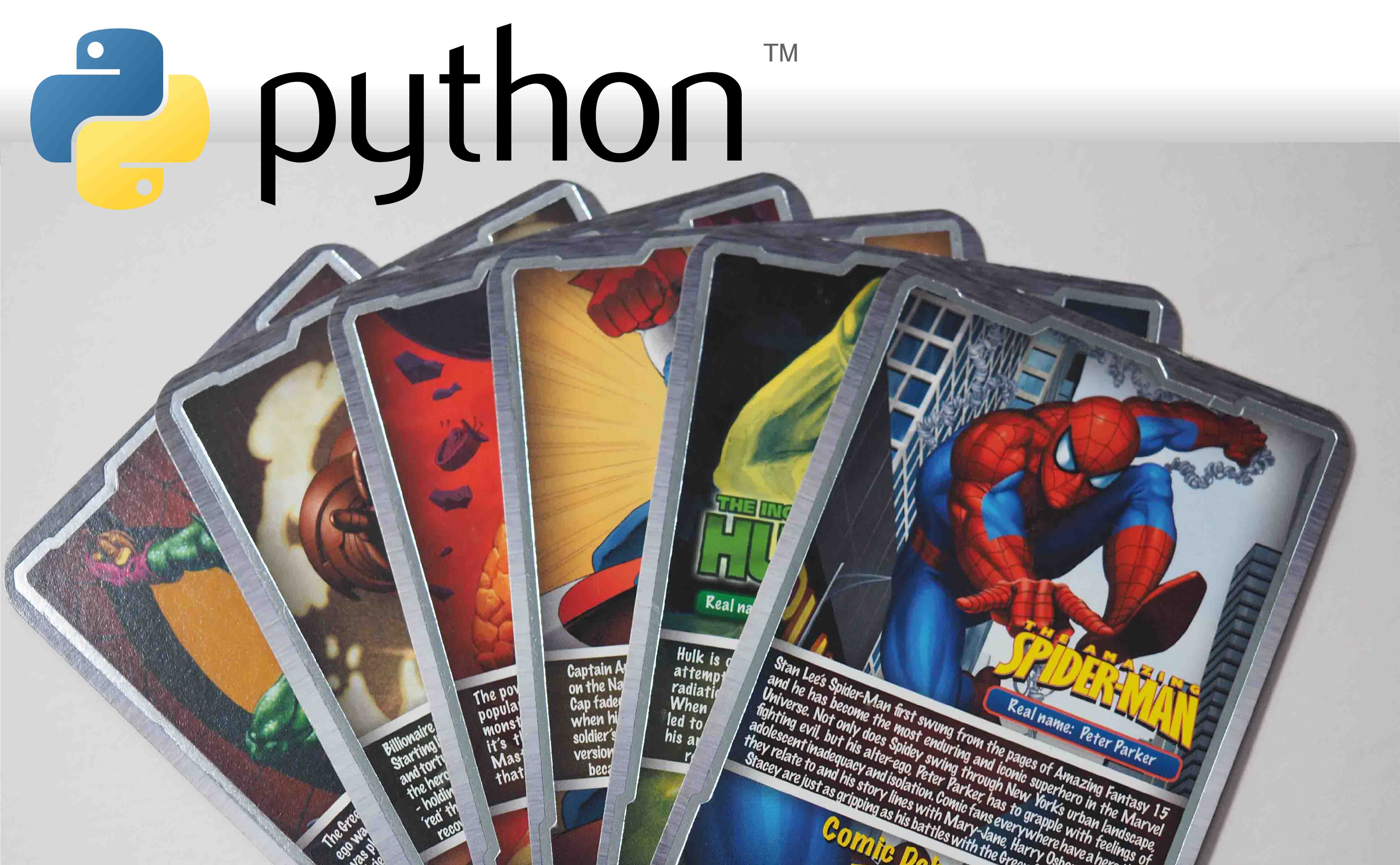 Course Outline
Level
Intermediate
Suitable For
Adults and Teenagers
Description
Learn software modelling, design and development through the creation of a two-player "Top Trumps" card game.
Detail
Anatomy of a card game
We will take a look at an existing card game to understand the main components and design.
Modelling
We will create a conceptual model of the game (using pen and paper).
Planning
We will examine the pros and cons of various approaches to building the program.
Basic game structure & card representation
We will create a simple version of the game to get the basic structure in place.
Gameplay
We will further build and improve the game.
Good practice programming techniques
Throughout the course we will encounter opportunities to use good programming practice: debugging, error handling, commenting, refactoring, source control.
Price
Full price individual: £160
Concession individual: £120
Concession pricing is available to anyone in full time education.
Skills you should have before you attend
You should have some basic programming experience, preferably using Python.
What courses can I do before ?
To prepare for this course you can attend the following courses:
Introduction to Programming: Build Applications with Python
Skills you will pick up in the course
Key skill categories
Programming
Python programming
Object oriented design
On successful completion of this course, students will be able to
Analyse a new software requirement.
Design a model and strategy before writing code.
Apply iterative development techniques to build up a complex application in simple steps.
Apply debugging techniques to correct program errors.
Demonstrate good programming disciplines such as commenting, exception handling, refactoring and source control in their coding.
Breakdown complex computational problems into manageable tasks.
What courses can I do next ?
After this course you can follow up with these courses:
Programming Project: Part 2 - MySQL Database Development
Dates